The popularity of this year's China International Consumer Products Expo has made a strong comeback. In the first two days of the event, more than 90,000 people attended and nearly 400 activities were held. As an international platform that gathers high-quality consumer goods resources and buyers and sellers from around the world, the crowded people injected strong consumption vitality into the exhibition and made the entire exhibition appear vibrant.
As one of the main brands promoted in the Xiamen Pavilion, Wild Land, which has its own fans, attracted enthusiastic attention. The OLL lamps suitable for both home and camping, the new outdoor tables and chairs full of Chinese craftsmanship wisdom, and the hexagonal tents suitable for camping with friends were all loved by the exhibition crowd. The most eye-catching product was the classic camping product "Pathfinder II" 10th anniversary edition, which made its debut at the exhibition. As the world's first wireless remote-control car roof tent, Pathfinder II has been tested in the global market for 10 years and is still popular, demonstrating the enduring vitality and innovative charm of Chinese brands. The 10th anniversary edition of Pathfinder II retains its classic design while making comprehensive functional optimizations and aesthetic upgrades.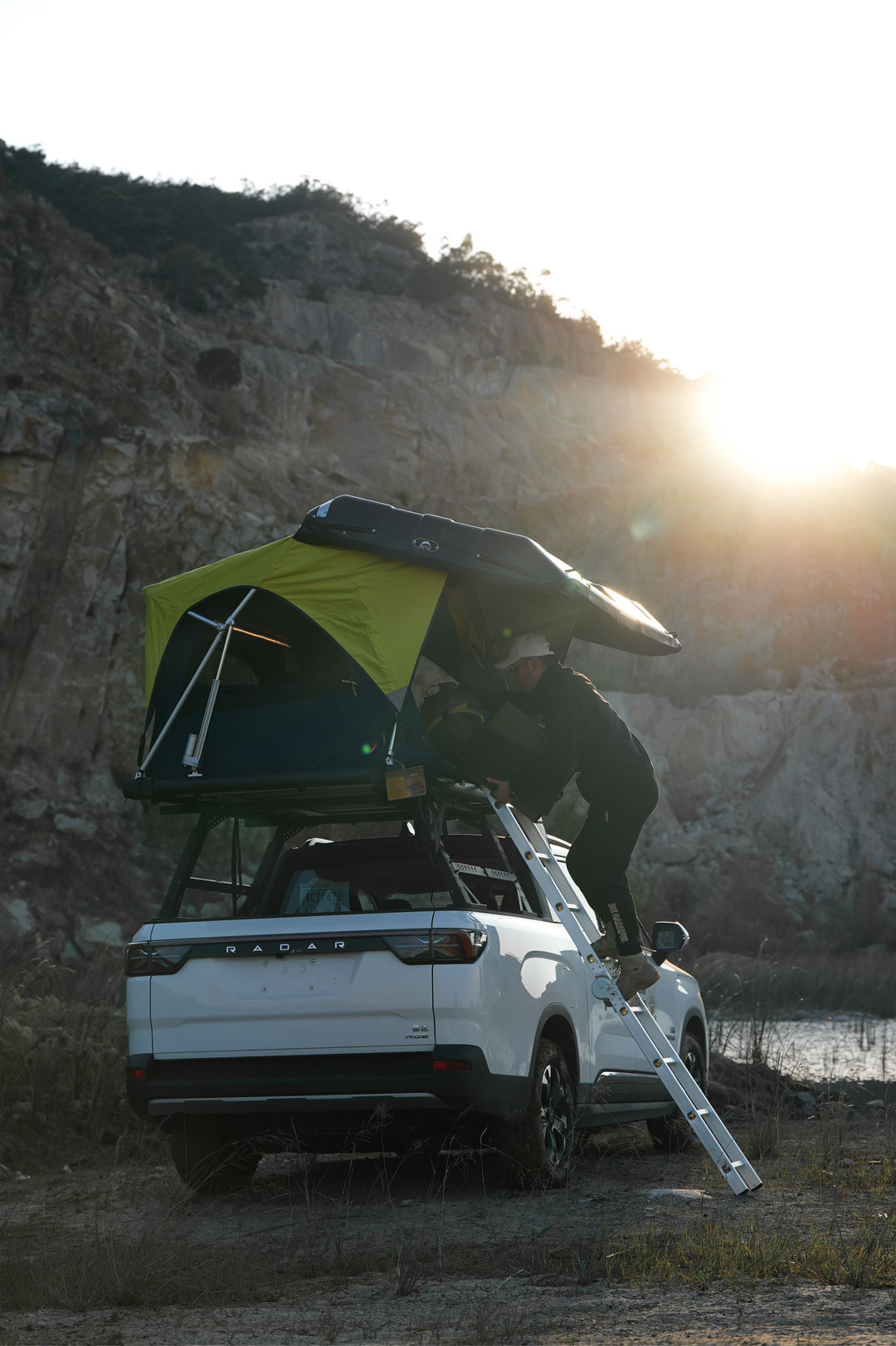 Cool is the first impression that the 10th anniversary edition of Pathfinder II gives people. The fully blackened appearance of Pathfinder II has a stronger overall appearance, while the inner tent continues the highly recognizable classic olive-green color, and the contrasting colors are full of fashionable personality. The functional upgrades of the details make this classic product experience more comfortable. The U-shaped roll-up door provides a more convenient entry and exit method while keeps the door semi-open, and some part of inner tents are upgraded to hot-pressed cotton material, greatly increasing breathability and waterproofness, making it more confident in front of harsh natural weather. As an automatic operated car roof tent, the 10th anniversary edition of Pathfinder II has a stronger core power supply system, with four solar panels instead of two, doubling the charging efficiency and allowing the Galaxy solar camping Light, which is one of the power supply modules, to reach full power faster, providing sufficient power guarantee for the roof tent.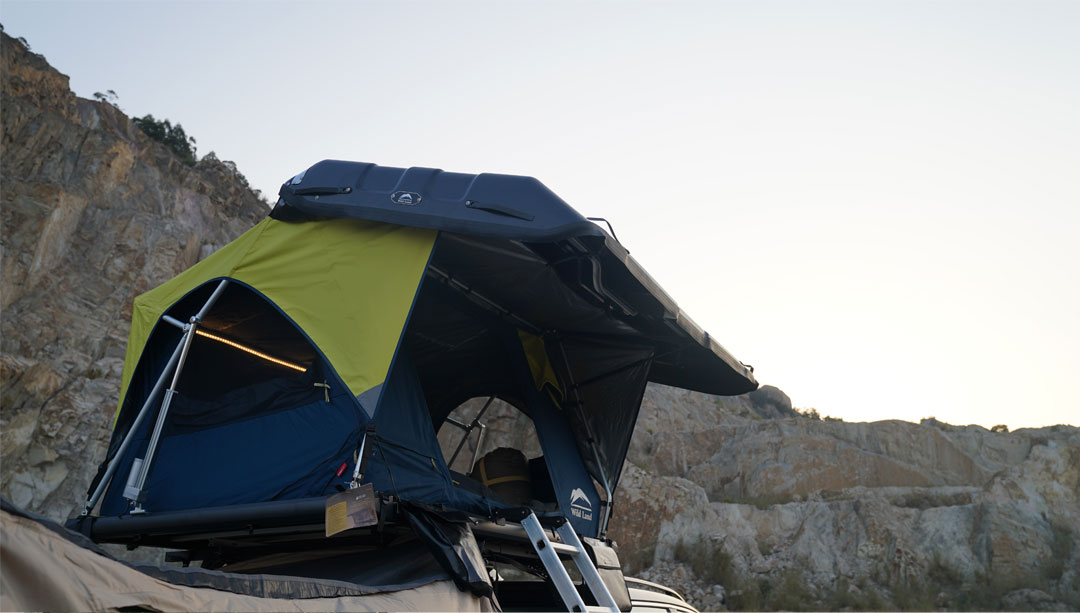 The 10th anniversary edition of Pathfinder II and other Wild Land products have not only been recognized by the exhibition crowd but have also been reported by many authoritative media. Friends who are interested in Wild Land should go to the China International Consumer Products Expo to experience it in person.
---
Post time: Apr-19-2023